Planning your home or business for audio/video, home theater and structured wiring is a very involved process (just ask James K. Willcox of Sound and Vision magazine), requiring strict attention to detail and, for us, a dedication to near perfection. We will help you plan your wiring schematics, talk with you about what your needs and wants are, and come up with a tailor-made plan suited specifically to you.
Media Rooms & Home Theater
From initial consultations to discover what you would like your theater to do and how it performs, through component and materials acquisitions, to final systems setup and calibrations, we guarantee complete satisfaction. We specialize in all audio and video systems and components, as well as automation of remote control systems and lighting. Contact us for more information or to get a quote for your job.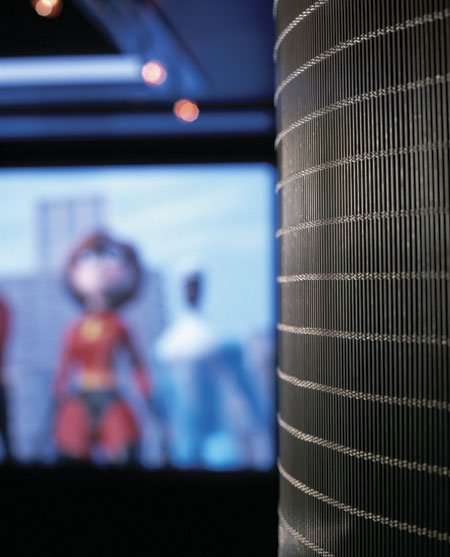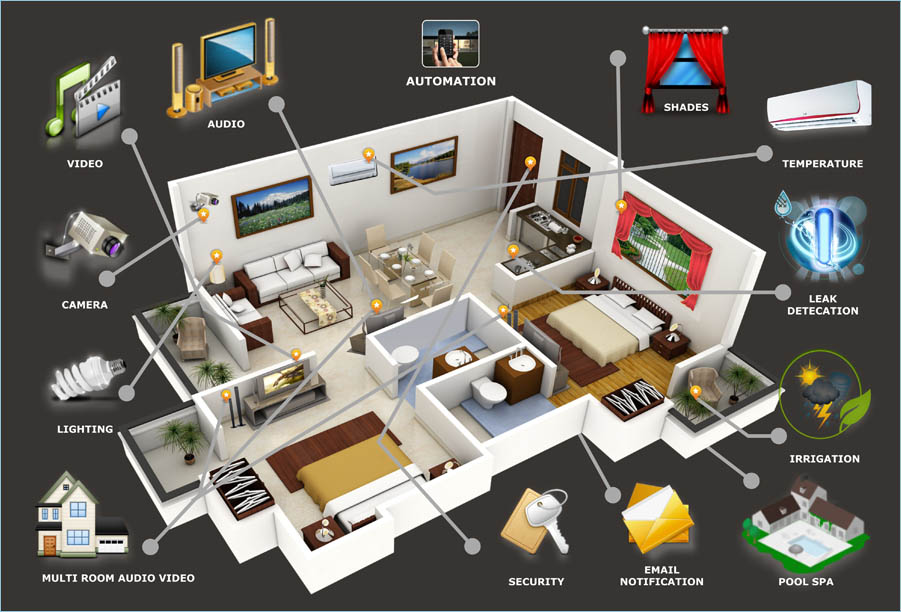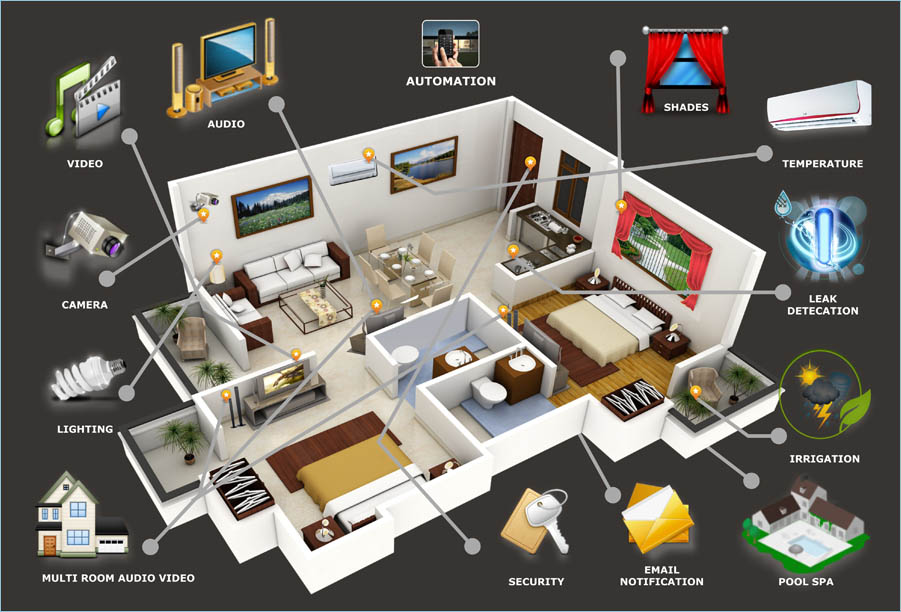 Multi-Zone Audio/Video
Another popular application is custom multi-zone or premise audio installations. This service allows you to stream music FROM any audio source (streaming services, phones/tablets, digital cable or satellite music channels, CD/DVD players, radios and even MP3 files from your computer/NAS/etc.) TO any speakers installed inside or even outside your home or business. You control each room or area with easy-to-use wall keypads when you enter or exit, and can integrate control to your phones and tablets, for control any time, anywhere.
We also consider multi-zone or premise video installations, complete with WiFi network, bluetooth, IR (Infra-Red) or RF (Radio Frequency) control of all your AV components, as well as systems integration for streaming services, digital cable, satellite and OTA (Over-The-Air) antenna applications. We can also install custom CC (Closed-Circuit) home video systems, to monitor indoor/outdoor security, or for baby monitoring from anywhere in the house. Contact us for more information or to get a quote for your job.
Structured Wiring
The focus here is on total home systems, encompassing data, phone and video (e.g., TV). We look at the networked home for PCs, devices and appliances to communicate with each other and with you. This includes whole-house computer networking, to share broadband (DSL or cable modem) internet connections, as well as peripheral devices (printers, CD/DVD burners) and data residing on other computers or devices in the house.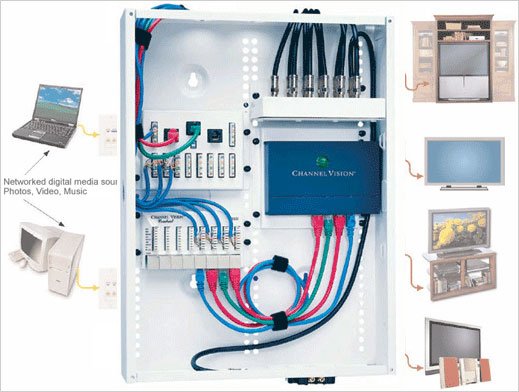 For businesses, we focus on network connectivity, utilizing the latest standards in DataComm (Data Communications) wiring technology. Currently, this means using Category 6 or better network cable to connect your office and your network LAN (Local Area Network). We will also configure all your routers, hubs, or switches to connect seamlessly together. Additionally, we can configure security protocols such as firewalls, content filtering, and more (see our IT section for more). Contact us for more information or to get a quote for your job.