You envision it, we make it happen.
Media/Board Rooms & Home Theater
Multi-Zone Audio/Video
Data, PC & Network Management
Digital Signage
Cabinet Design & Installation
And we do it better and more affordably than your local BB store ("Big Box"), with people you can actually reach, and effective, consistent project management, with support before, during, and after the sale.  And we come to YOU, on your time, at your convenience.
To keep you and your family entertained and informed, and your business productive and efficient.
James Cameron's Avatar © Twentieth Century Fox Film Corporation and Dune Entertainment LLC & Twentieth Century Fox Home Entertainment LLC. All Rights Reserved.
Home Theater & Media Rooms Audio/Video Data/Networking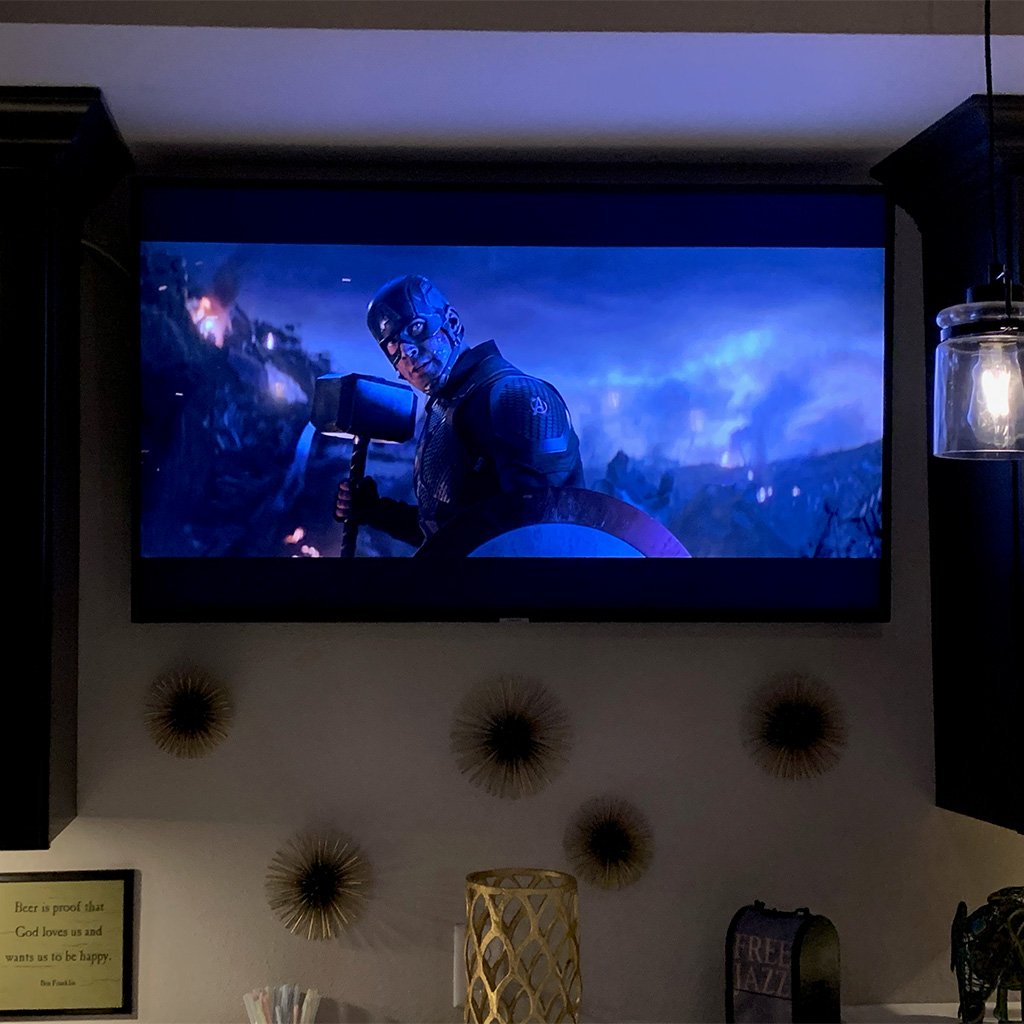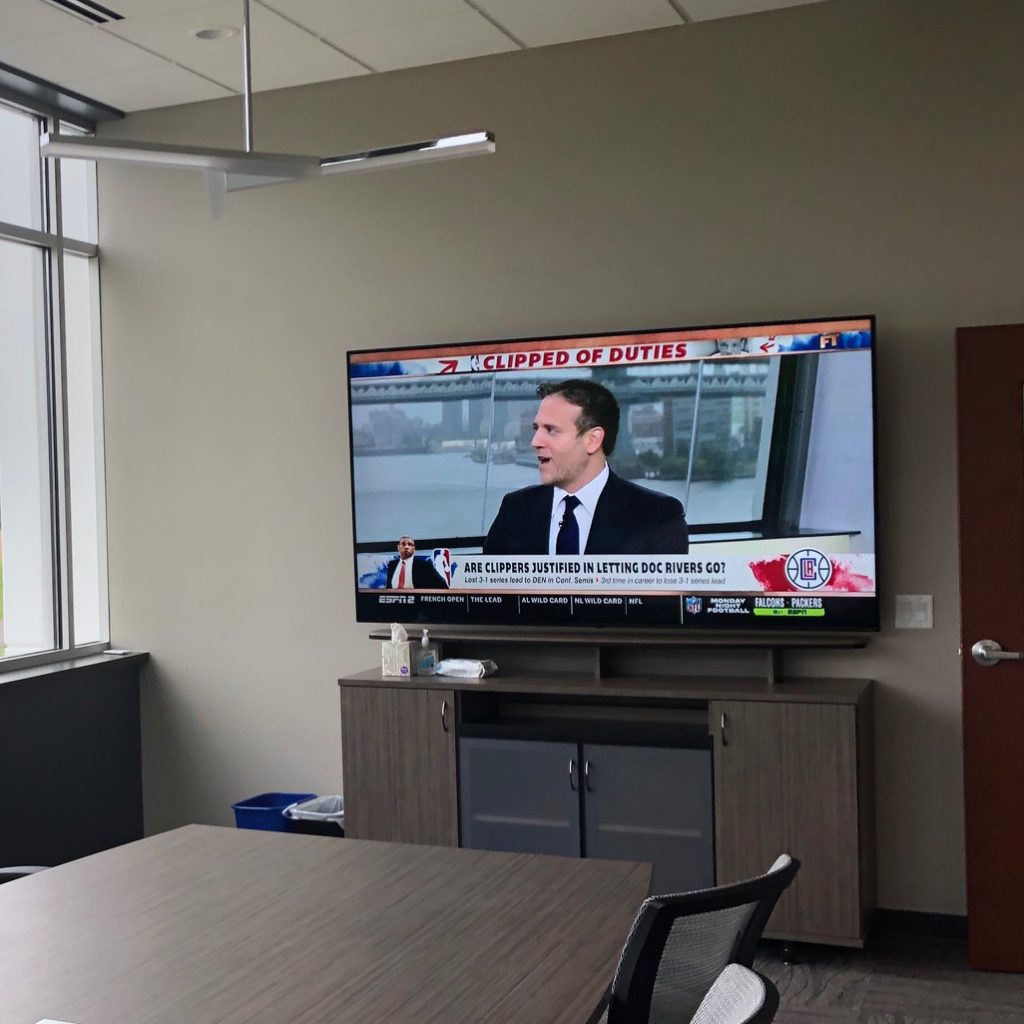 We offer custom design, installation and technical services, before and after the sale, to both residential and business customers, primarily in southeastern Wisconsin, with an emphasis on superior quality at a great value.
We are also an *authorized* dealer of all components and materials we sell, providing full manufacturer warranty coverage, exchanges/returns, and anything else the BB stores might offer.  Except we make it much easier.  We handle the headaches for you, with no eternal hold on the phone, missed appointments, or exorbitant fees at every turn.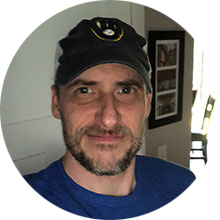 My team and I have been doing AV/technical projects for almost 20 years, both residential and commercial design and implementation.  What began as a hobby quickly turned into something that people wanted and needed.  We've done new construction as well as remodel and retrofit work, and likely everything in between.  From a small TV hang, to full system design and integration of projects large and small, my team and I have been around the block.  Compare us to the BB stores, try us out.  You won't be disappointed.
[products limit="4" columns="4" orderby="popularity" class="quick-sale"]
TVs and Projectors Receivers and Speakers Smart Controls PC Builds and Repairs Are you ready?
Apple | Aprilaire | Araknis Networks | Arlington | Aruba Networks | Atlona | Autonomic | AVPro Edge
Beale Street Audio | Belden | Bell'O | Binary | Bose | Bose SoundTouch | BrightSign
Celerity Technologies | Chief | Cleerline
Da-Lite | Definitive Technology | DoorBell Fon | DoorBird | Dragonfly
eero | Episode | Episode Signature | EPV | Essex by Middle Atlantic
Flexson | Furman
Global Cache | Google
HouseLogix
Ice Cable | Intellinet | iPort
JBL | Just Add Power | JVC | JVC Procision
KEF | KLH | Klipsch
Legion | Legrand | Liberty AV Solutions | Logitech | Luma | Lutron | Lutron Caséta | Luxul
Mantel Mount | Marantz | Middle Atlantic | MW Products
Nearus | Nest | Niles | Nuvo
Onkyo | OnQ | Optoma | OvrC
Panamax | Parasound | Peerless | Phase Tech | Platinum Tools | PRO Control | Proficient
QSC
REL Acoustics | Ring | Rockustics | Roku | RTI
Samsung | Sanus | Screen Innovations (SI) | Sense | Seura | Sonance | Sonos | Sony | Sony Pro | Soundtube | Speco Technologies | Strong | SunBriteTV | Sunfire | SureCall
TCL | TechLogix | TiVo
Ubiquiti | Universal Remote (URC)
Vanco | Victrola | Visualint | Vivitek
WattBox | Wilson Electronics | Wirepath | Wyrestorm
Yale | Yamaha | Yamaha Pro
... and more
We had used a prominent AV company for years, however they were not as knowledgeable about computers and networking and were difficult to schedule. When we wanted to meld the computer systems with the AV system that ran through the whole house, Homesurround was able to handle the whole project in a very timely and neat manner, even suggesting ways to make the actual hardwiring (from the previous company) more organized and accessible. Very satisfied. I wish they did the initial installation.
It didn't take long before we realized the price and service level we were getting from Homesurround was better than any other company we were working with. The emphasis they put on service is incredible. It was for that reason we ordered our audio/video from them. After the installation of our audio/video systems, Paul made sure we were 100% comfortable with using the technology. He continues to follow-up with us to make sure that our '100% satisfaction' never changes. Tell me where else you can get that type of service? Thank you Homesurround!